The energy sector is one of the most lucrative professional paths available. You can find some of the highest-paying jobs in this field right after graduation.
These jobs not only pay well, but if you choose the right ones, with the right skills, you'll smile home with a good paycheck each month. Plus lots of other perks.
Careers in renewable energy sources such as wind and solar are benefiting from public opinion and political support, creating more high-paying jobs in the energy sector.
Natural gas, coal, and petroleum are far from going into extinction. Yes, there's been projected doom's day for them over the years, but hey, they're still very much around. They offer great potential and still pay well.
So is energy a good career path? What are these Best Paying Jobs in Energy? Keep reading to find out more.
15 Best Paying Jobs in Energy
These are the best paying jobs in Energy in 2022:
1. Chemical Engineer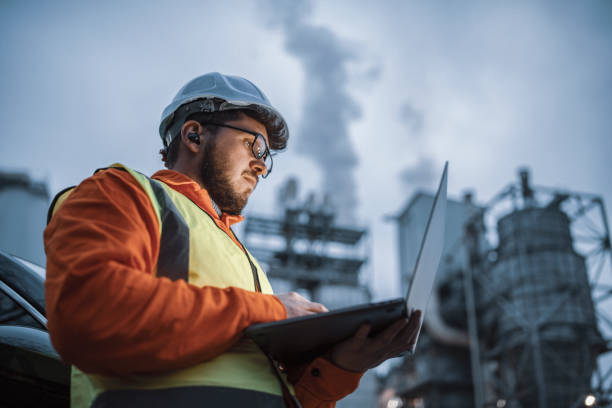 Chemical engineers play a crucial role in the manufacture of chemicals. These roles are in high demand in the energy sector, thanks to the development of battery technology in green energy.
Chemical engineers are charged with finding chemical solutions for tomorrow's battery technologies as more automobile makers and energy firms seek battery solutions for storing large amounts of energy.
So, Chemical engineers in the energy sector will be crucial in developing tomorrow's energy solutions. This is one of the highest-paying positions available.
Median Salary: $108,770
Education: Bachelor's
Experience: None
Growth: 4%
2. Petroleum Engineer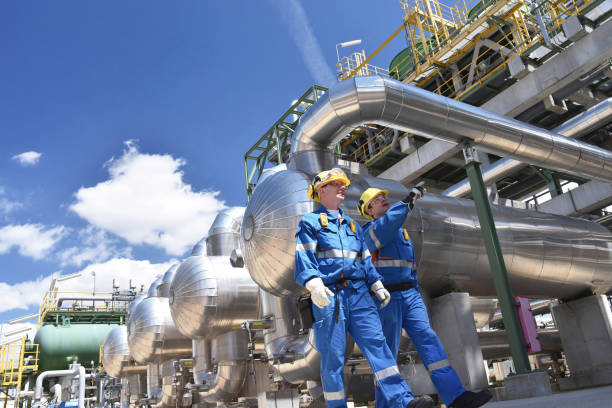 Petroleum engineers are one of the most well-paid jobs in the energy industry.
With merely a Bachelor's degree, they can earn roughly $137,000 per year
Due to the sluggish transition to renewable energy, many countries continue to rely on petroleum. So these engineers work to design efficient, safe, and cost-effective extraction methods.
This position offers a lot of flexibility. Some petroleum engineers operate in an office environment. Others, on the other hand, travel regularly or work in foreign countries to keep tabs on oil production and refining processes.
Median Salary: $137,720
Education: Bachelor's
Experience: None
Growth: 3%
3. Aerospace Engineer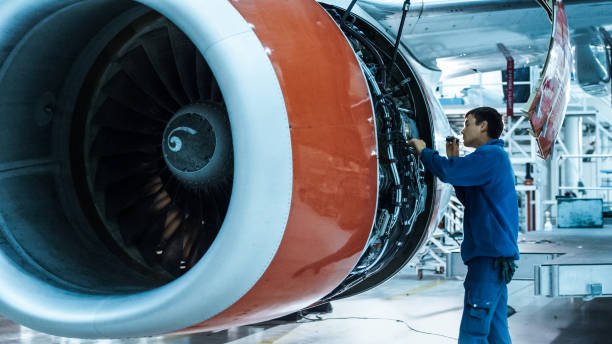 The increased interest in renewable energy has resulted in the creation of yet another career in the energy sector. Satellites, airplanes, and other gravity-defying objects are common projects for aerospace engineers. Their expertise is propelling them into the field of wind energy.
Turbines and other critical systems are designed by aerospace experts. Additionally, their knowledge of resistance, force, efficiency, and other factors has proven to be quite useful in this industry.
So, a bachelor's degree in engineering or a related subject is all you need to work as an aerospace engineer. Engineers in the aerospace industry can expect to earn around $115,000 per year.
Median Salary: $116,500
Education: Bachelor's
Experience: None
Growth: 3%
You may also get good jobs in the basic industry. Find the 15 Best-Paying Jobs in Basic Industries | 2022.
4. Architectural Engineer/Manager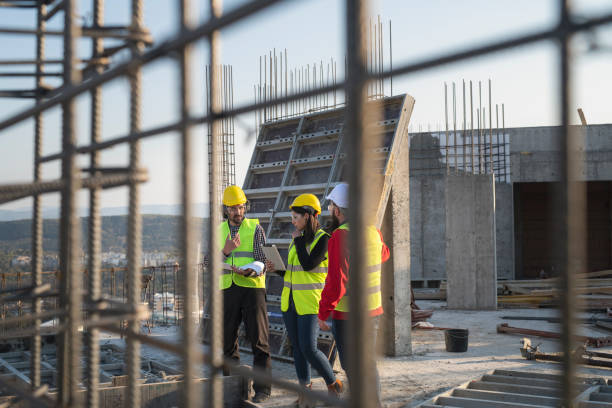 Architectural engineer or manager earns a median salary of $144,830 a year, making it one of the highest-paying jobs in the energy industry.
Indeed, these specialists' work is to design and construct energy-efficient buildings that use less energy and resources, resulting in less waste.
They are also responsible for making thorough plans, leading research, and assuring technical accuracy.
Median Salary: $144,830
Education: Bachelor's
Experience: 5 or more years
Growth: 3%
5. Nuclear Technician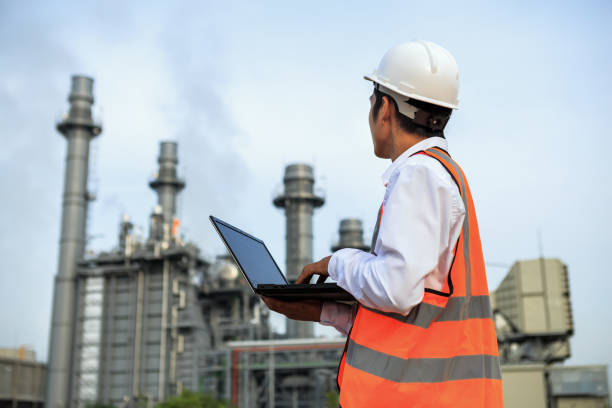 Nuclear technicians are among the highest-paying jobs in energy. They require training with special equipment and monitor radiation levels to ensure a safe environment.
Since the world has gone digital and almost all machinery emits some radiation hazardous to the environment, these professionals are in high demand.
They ensure that radiation rates of mechanisms and their effects are as minimal as possible. In addition, they produce and design certain energy-related equipment.
To enter this field, you must have at least an associate's degree from a technical school.
Median Salary: $82,080
Education: Associate's
Experience: None
Growth: -19%
6. Geoscientist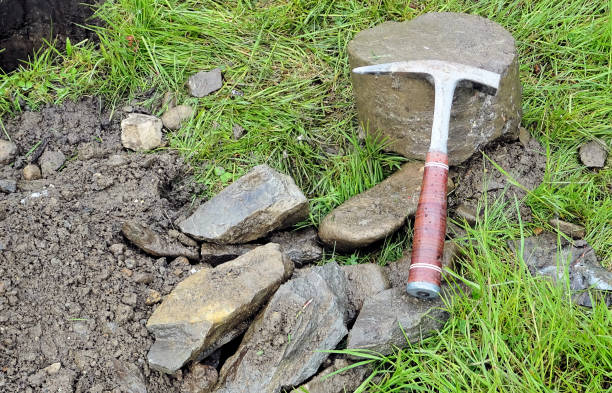 In its most basic form, geology is the study of the earth's physical features. So, geoscientists are often hired by energy corporations to assist in the safe and effective extraction of petroleum resources from the earth.
Geoscientists can also assist regulatory authorities in the development of various regulations and rules governing the extraction of minerals from the soil.
Median salary: $92,040.
7. Industrial Engineer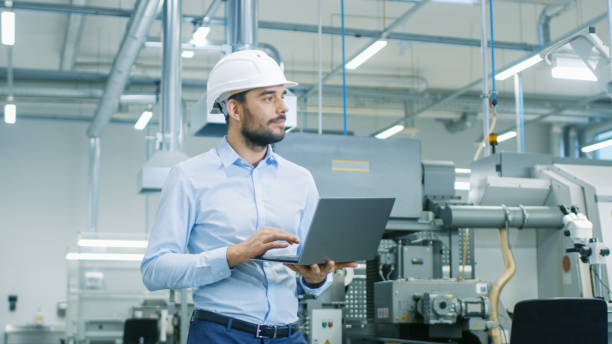 Industrial engineers are among the highest-paying energy jobs due to their importance. They specialize in the automation and optimization of complex processes or systems.
Industrial engineers assist companies in streamlining their production lines in order to generate energy more efficiently.
Median salary: $83,470.
8. Renewable Energy Consultant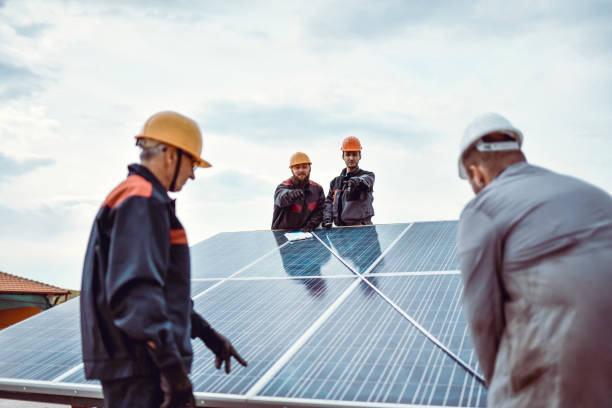 This highest-paying jobs in the energy industry entail working with clients to determine the best renewable system for their homes or workplace.
Therefore, a renewable energy consultant must be knowledgeable about modern renewable energy in order to actually assist your clients with their energy needs.
This professional has an annual salary of $66,015 on average. So a bachelor's degree should be sufficient to get you started on this career path.
9. Solar Construction Manager/Engineer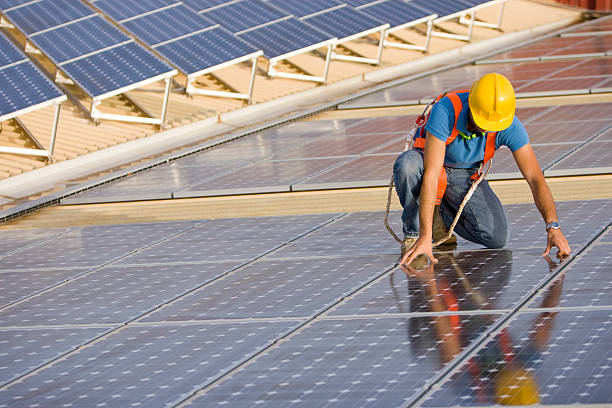 Solar projects are springing up around the country and the world at large. They all require leadership. All of the finer aspects are handled by a solar project manager.
They may not have direct involvement in the installation of solar systems, but their managerial abilities ensure that everything runs well. As a project manager, you'd plan each step, secure the required work permissions, and handle all of the project's bureaucratic details.
Additionally, managers work with a variety of people, including financial analysts, engineers, legal teams, and others. It's a demanding profession at times, but it's also one of the best paid.
Solar project managers make an average of $84,000 per year. Although advanced degrees are not required, most managers do have them.
10. Solar Energy Technician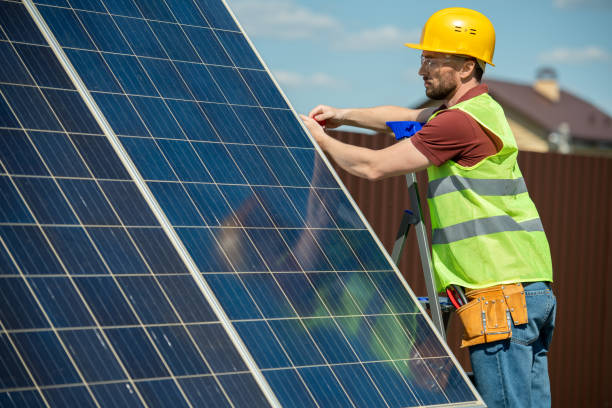 A solar energy technician has a median salary of $52,559, and their job is to direct the support of solar boards and solar establishments. Following the installation of a solar energy framework, solar energy experts are frequently tasked with the maintenance and support of these frameworks.
They also work to investigate problems with solar energy frameworks and provide routine support for these systems. So solar energy professional jobs will become more popular as solar energy becomes more popular.
Related: Electrical Technician Salary in US | How Much Do Electrical Technician Make in 2022?
11. Materials Engineer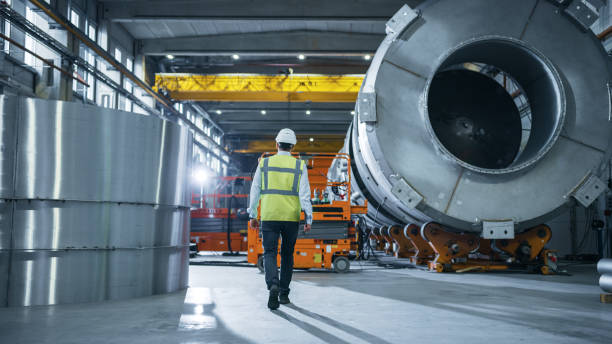 A material engineer is not to be confused with a material scientist. Material engineers work to develop and improve materials for practical use. They have a thorough understanding of a variety of materials such as ceramic, plastic, metals, and others.
They build solutions to improve efficiency in autos, home construction, solar panels, and other areas using their material science expertise.
Their goal is to maximize efficiency while upgrading and improving the quality of materials we already have.
So a material engineer makes around $93,000 per year and needs a Bachelor's degree to work in the industry. Therefore this is one of the highest-paying occupations in the energy industry, with a bright future.
Median Salary: $93,360
Education: Bachelor's
Experience: None
Growth: 2%
12. Financial Analyst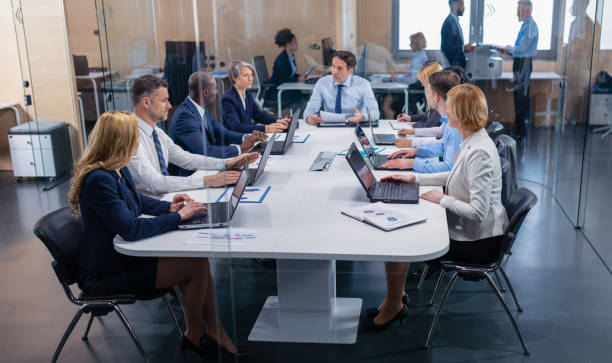 As a financial analyst, you can work with renewable energy companies and manage the finance department. Keeping track of money spent on energy equipment, paying employees, and dealing with any financial issues that may arise in the future are other tasks of a financial analyst.
With their skills as financial analysts, they can help the company push the right energy product in the right place. So, helping the company make more informed decisions when it comes to expanding, and ensures it is done profitably.
With a median salary of $85,439, financial analysts who work for energy companies are among the highest paid in the field.
Related: How much can an Accounting Manager Make in 2022: Salary, Requirement & Job Roles
13. Hydrologist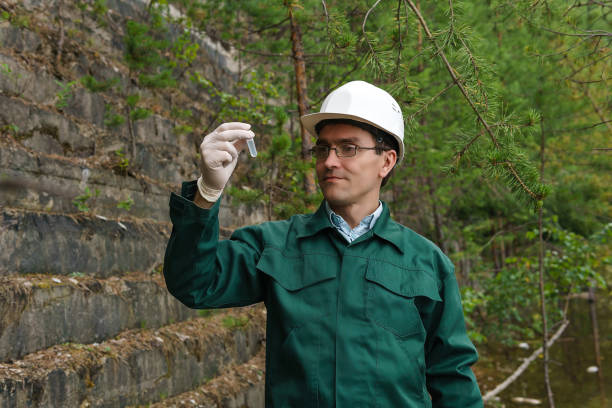 A hydrologist analyzes, researches, and investigates the flow, rainfall, and amount of the earth's ground and surface water. They collaborate with energy businesses that rely on water as a key source of electricity.
Their primary responsibility is to continually seek out new sources of water in order to address the issues of water scarcity, access, and quality. A Bachelor's degree in Environmental Engineering is required for this position.
A hydrologist's responsibilities include:
To support initiatives and programs,
Collecting surface water or groundwater
Monitoring data
Other Hydrology-related information
Prepare written reports and give oral presentations to management and stakeholders that are useful.
Prepare a variety of maps and figures, including:
Groundwater
Height and altitude
Elevations
Geographical patterns
14. Chemist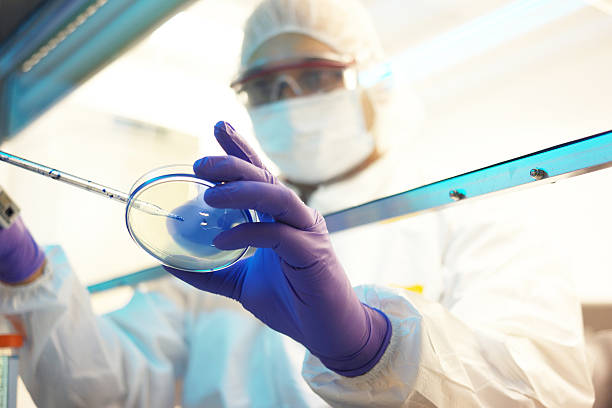 If you enjoy the realities of chemistry, a career as a chemist in the energy sector could be right up your alley. A chemist in this field can expect to earn about $70,000 per year on average.
Chemists create new lubricants, fuels, and other consumables for the oil and gas industry. However, even the shift to green energy emphasizes the importance of this high-paying energy career. Chemists are paving the way for the development of new biofuels that will reduce our carbon footprint.
Although it is possible to enter the field with only a Bachelor's degree, most employers in the energy sector prefer candidates with Master's degrees or higher.
15. Sales Executive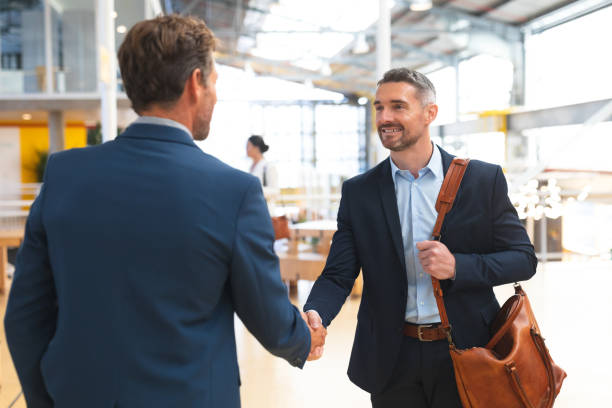 Many renewable energy product providers rely on sales engineers to acquire new projects. These sellers can market refined technical or scientific products. They also tailor solutions to a client's specific requirements, such as a solar energy system for a major corporate or industrial structure.
Sales engineers frequently need sales skills and product knowledge. Bachelor's degrees in a field related can be accepted.
When you have the proper knowledge, you can expect to make $103,900 on average, though you may be able to work your way up to $174,270 over the course of your career.
You may also check out jobs in precious metals. See the 15 Best-Paying Jobs in Precious Metals | 2022
What is the Best Education for Energy Jobs?
Engineering
Engineering is, at its most basic level, the application of science and math to address real-world issues. Engineers connect to physical objects such as bridges and towers, but they also construct smaller products such as automobiles, computers, and mobile gadgets.
Engineers are essential in the energy sector to build new equipment, develop efficient techniques for storing energy, and improve the transportation of energy (such as electricity) from one area to another.
Sciences
Many scientific disciplines are relevant to energy occupations. One of the most viable disciplines is chemistry. Sciences use the interaction of diverse elements to generate better processes or more lightweight, stronger materials.
In other words, the energy sector also makes use of biology, physics, and a variety of other sciences.
Management & Business
Since the energy sector will employ a large number of people, managers and leaders will be required at all levels.
People with business, management, and leadership degrees will have some of the greatest roles in energy, from ground-level managers directing small teams to high-level executives.
Information Technology
Certainly, careers in energy, like every 21st-century industry, require additional training in computers, networks, software, and information technology. So, information technology is utilized in a variety of ways to improve energy efficiency.
Data is used to determine the most efficient or effective technique for storing and moving energy, as well as to assist people in communicating with other specialists in offices or in the field.
More so, they use data to track production, uncover safety concerns, and determine the most efficient use of energy. The industry will require new applications as well as its own hardware, necessitating the hiring of IT and networking professionals.
Mathematics
In energy jobs, calculus, geometry, algebra, and a variety of other mathematical subjects are useful. Mathematically educated individuals can help improve energy efficiency. So, they ensure that energy firms and public works remain financially sustainable.
Which Career in Renewable Energy is the Most Lucrative Job?
The most lucrative is aerospace engineering.
Aerospace Engineer
Aerospace engineers mostly work directly with aircraft, satellites, and spacecraft. Since, the growing interest in wind energy, these highly trained professionals will aim at creating better designs for turbines and other systems.
These experts understand the fundamentals of wind resistance, force, efficiency, and other fundamentals that are critical for the energy sector.
Additionally, professionals in these renewable energy jobs cost median salaries of $116,500 annually. while the top 10% can hope for earnings over $166,500. Certainly, this is one of the best-paying jobs in energy.
To work in these high-paying jobs, you'll need a bachelor's degree in fields such as; chemistry, physics, advanced mathematics, computer programming, and more.
Median Salary: $116,500
Education: Bachelor's
Experience: None
Growth: 3%
10 Additional Energy Careers to Pursue in 2022
Farmer
Soil and plant scientist
Oil well driller
Chemical equipment operator
HVAC installer
Hazardous materials removal worker
Industrial machinery mechanic
Wind energy engineer
Renewable energy technician
Oil rig worker
Is Energy A Good Career Path?
Yes, energy is a good career path for professionals who wants to solve the world's energy problems because it offers high remuneration in the United States and even worldwide with numerous benefits that are not found in most industries.
The energy sector is one of the most critical sectors around the world. Due to all the information and technology around us, we cannot imagine a world without energy. Whether it's from Green energy or natural gas, being part of such a noble endeavor is satisfying. Besides we cannot overemphasize that a career path in energy is very lucrative and beneficial.
Conclusion
These best paying jobs in energy are all in high demand and have promising career growth. If you're looking for a job in this field, the future looks promising, especially in green energy.

These positions listed above could easily qualify as some of the highest-paying energy jobs available. See if any of them piques your interest, and if so, consider making it your career.
You can also visit our site at Makedailyprofit.com for more best high-paying jobs and careers to begin.
FAQs
What is the highest paying job in renewable energy?
Architectural Manager. Median Salary: $144,830. …
Petroleum Engineer. Median Salary: $137,720. …
Chemical Engineer. Median Salary: $108,770. …
Atmospheric Scientist. …
Materials Engineer. …
Environmental Engineer. …
Power Plant Operator, Distributor, & Dispatcher. …
Nuclear Technician.
Which careers are highest paying?
Anesthesiologists
General Internal Medicine Physicians
Obstetricians and Gynecologists
What are examples of energy careers?
Architects.
Civil Engineers.
Electrical and Electronic Engineering Technicians.
Electrical Engineers.
Electronics Engineers.
Industrial Engineering Technicians.
Mechanical Engineers.
Nuclear Engineers.
What is the highest paying job without college?
Commercial Pilots: $121,430.
Transportation, Storage, and Distribution Managers: $94,560.
First-Line Supervisors of Police and Detectives: $91,090.
Power Plant Operators, Distributors, and Dispatchers: $85,950.
Elevator and Escalator Installers and Repairers: $84,990.
What is the best job in the world?
Aerospace Engineer
Information Security Analyst.
Nurse Practitioner.
Physician Assistant.
Medical and Health Services Manager.
Software Developer.
Data Scientist.
Financial Manager.
Statistician.
Reference
Recommendation